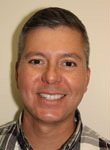 Born and raised in Los Angeles, but calling Vancouver home for the past 12 years, Joe joined our team in June 2012 after spending 20 years in advertising in Los Angeles, San Francisco and Vancouver. With a degree in Communications from the University of Southern California, Joe brings experience in Account Management and Client Relationships to our office. In his spare time, he enjoys cooking, skiing, watching college football and spending time with his yellow Labrador retriever, Barkley.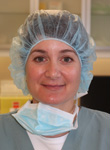 Jennifer
, our
Nurse Manager
in our cosmetic surgery clinic was born and raised in British Columbia. She received her degree from UBC (B.PE) & Douglas College (RN) and joined our team in 1999. It is Jennifer's responsibility to ensure that our private
cosmetic surgery
operating facility is ready for surgery every day. When not organizing the operating room, Jennifer liaises closely with the College of Physicians and Surgeons of British Columbia and the body that strictly regulates Non-Hospital Surgical Facilities (such as our
cosmetic surgery clinic
) within our province. Once a member of the Canadian national women's soccer team, Jennifer divides her free time between family, athletics and travelling.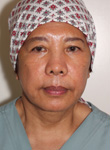 Sylvia first met Dr. Denton while he was completing his residency at the University of British Columbia where she worked as a Registered Nurse Specialist in the operating room at Vancouver General Hospital. Upon returning to Vancouver from his fellowship, Sylvia joined Dr. Denton in the cosmetic surgery operating room and has been with us ever since. Besides her passion for nursing, Sylvia has a passion for orchids, travel and her dog – who, incidentally, looks after the family house in the Philippines when Sylvia and her husband are back in Vancouver!

Yuki completed the Capilano University Medical Office Assistant Program and brings 10 years of medical office experience to our office.  Born and raised in Vancouver, she is a friendly and energetic go-getter who loves getting to know people. She takes pride in building a trusting relationship with patients and helping them out. In her spare time, Yuki enjoys yoga, spin classes, snowboarding, and spending time outside with her husband, family, friends, and her two Pomeranians, Gizmo and Blu.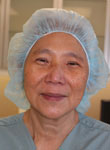 As a Registered Nurse Specialist, Linda has been a part of our team since 1984. After graduating from Velez General Hospital (RN) she moved to Canada and has worked in nursing ever since. Linda is an exceptional assistant in the operating room and has vast experience in the field of Facial Plastic Surgery. In her spare time, Linda enjoys spending time with her family and travelling to far off and distant lands.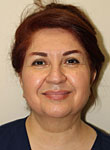 Haleh received her bachelor of science in nursing in 1985 in Iran and moved to Canada in 1998. Haleh updated her registered nursing degree at Kwantlen Polytechnic University in Vancouver and has been working as a Recovery Room Nurse and Health Coach since. Haleh joined our team in 2014 as the nurse in charge of our Recovery Room and brought her medical and surgical experiences with her to provide holistic care to our patients. Her calm and supporting bedside manner provides our patients with an exceptional care experience. Haleh also has received her Medical Aesthetics Certificate from Langara College. Haleh resides on the North Shore with her husband and her hobbies and interests include cooking, walking, swimming and spending time with family and friends and her fluffy Maltese, Juju.